Cold forming steel mill
Cold forming steel mill is used to open and level certain width rolled plates and then entry the plate into the forming machine, and ben the plates in cold state to the required shape by rollers.
According to the different products, cold forming steel mill is grouped into square pipe mill, steel sheet pile unit, and other units.
Square pipe mill mainly products square and rectangular pipes, using "directly forms to square" technology, equipped with high-frequency induction welder, it can realize one set roller producing all specifications of square and rectangular pipes. Our company can produce square pipe mill the spec. is from square 200mm to 500mm.
Steel sheep pile unit is specified unit in manufacturing steel sheet piles by taking use of continuous bit by bit flexible forming technology.
Other units can product U-steel, C-shape steel and many other shape steels by changing rollers.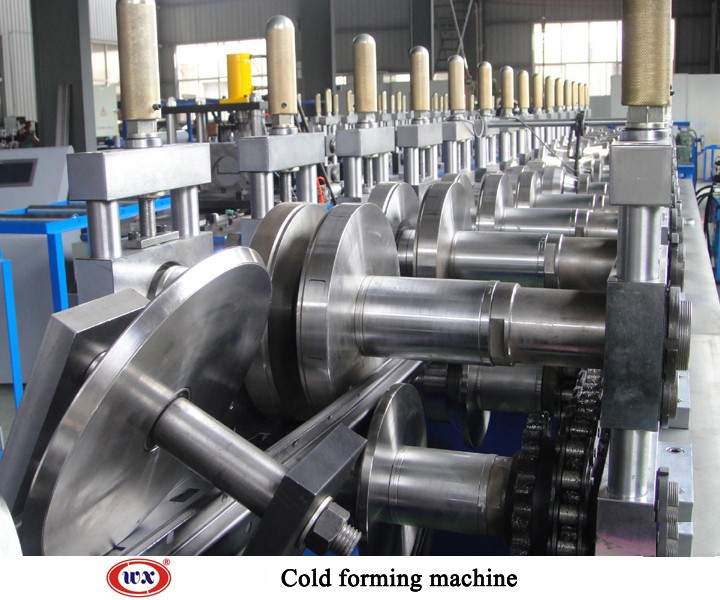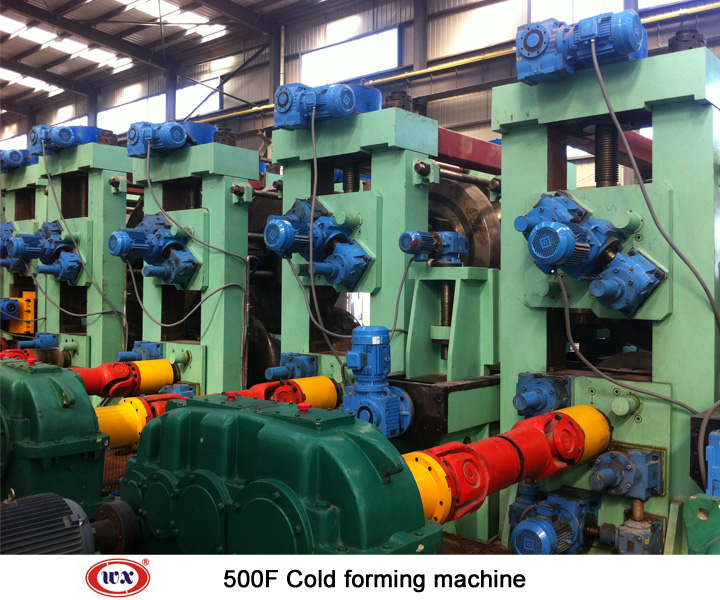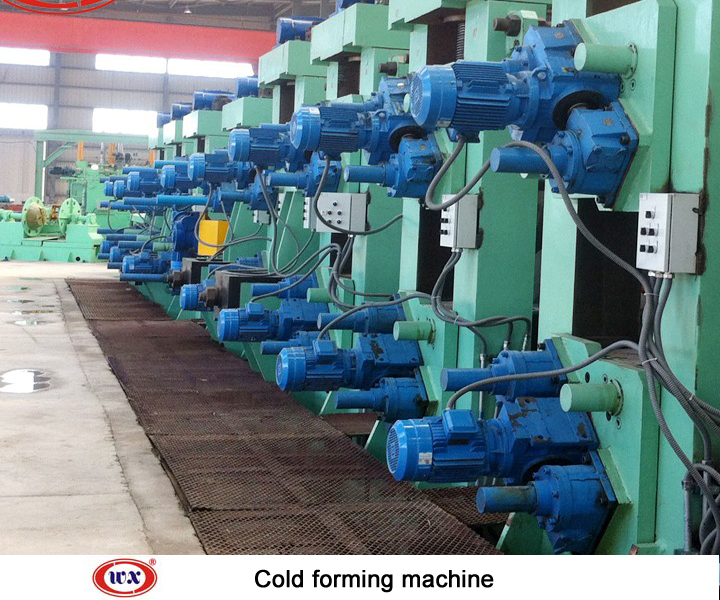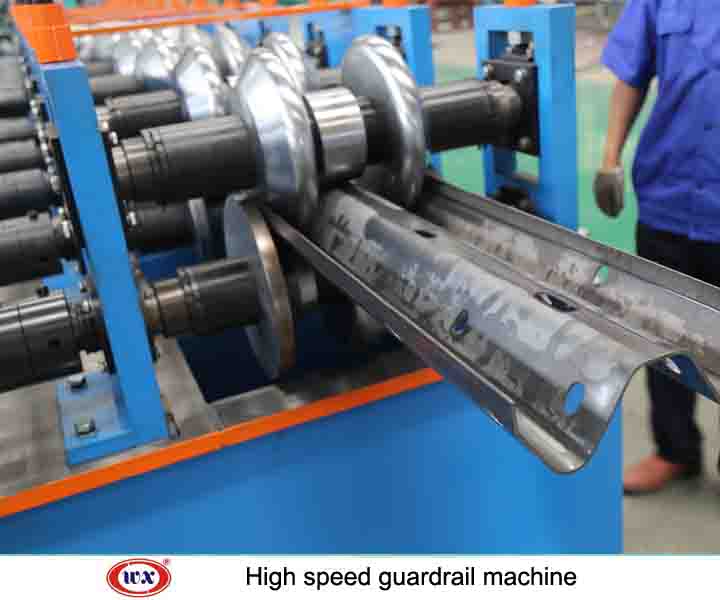 Technical process:


Model list