Pinching and leveling machine
Pinching and leveling machine is to level the ends of the steel strip after uncoiler, provide the convenience for the shear end/welder. This machine is mainly used in thicker strip flattening.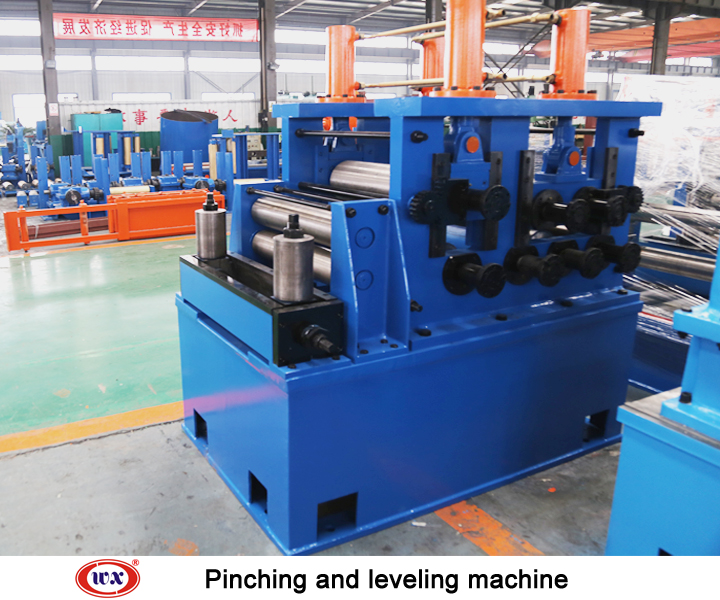 Features:
Though compact in design, Wanxin pinching and leveling machine delivers excellent mechanical performance, all the while taking up very little floor area thereby saving more space for other equipment that would be used on our welded pipe production line. For more on our pinching and leveling machine, please contact us directly.

» Uncoiler » Pinching and leveling machine » Shear end/welder
» Accumulator » Inner deburring equipment » Computer flying saw
» Hydraulic tester » Straightenning machine » Pipe end facing and chamfering machine