Accumulator
Accumulator(material storing device)is used to store steel strip, ensure that the mill line can produce continuously. This device is divided into cage accumulator and horizontal spiral accumulator, Vertical spiral accumulator and Horizontal Disc type accumulator.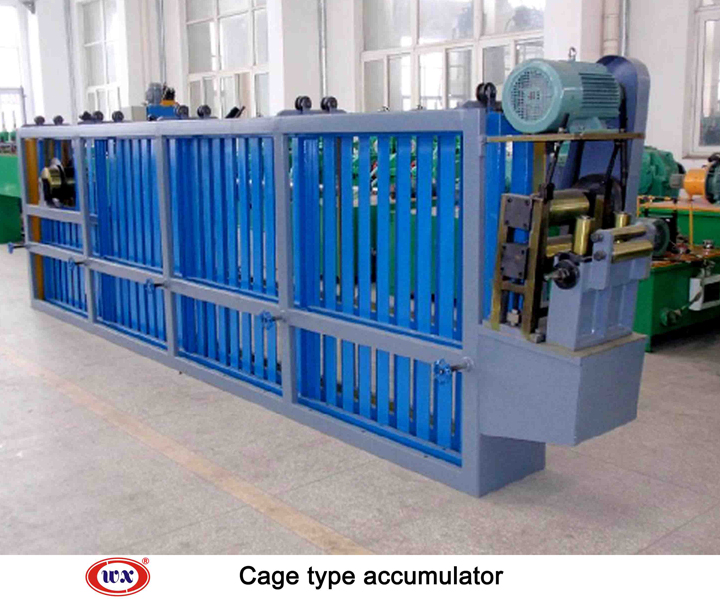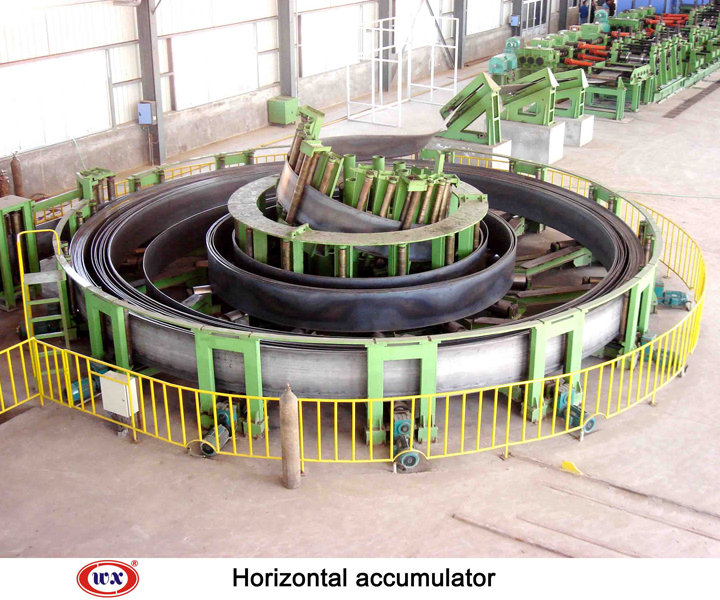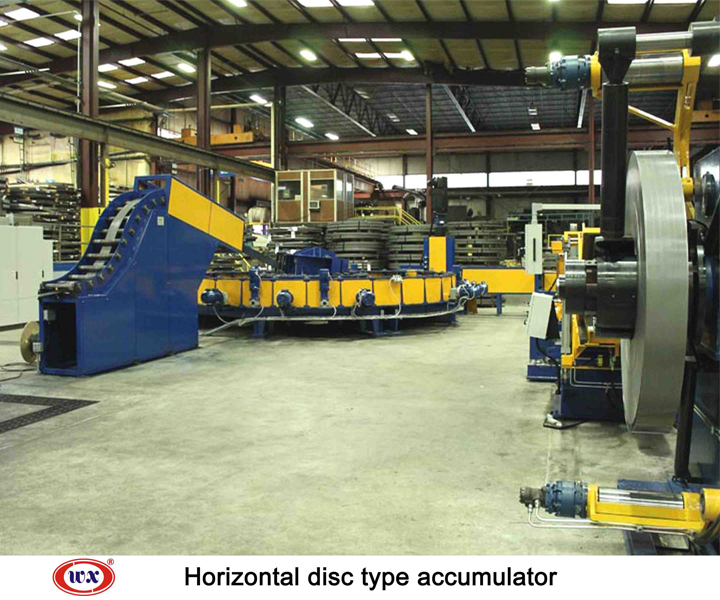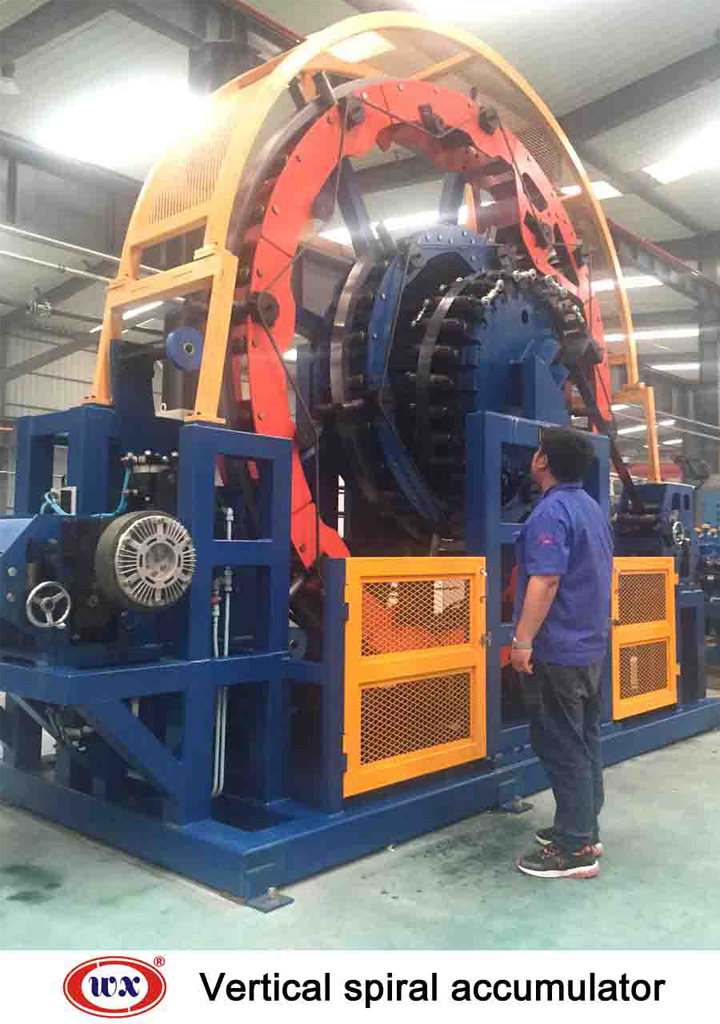 Design and Operational Characteristics
1. Advanced design allows the steel strip to progress in an accurate, guided spiral path. This avoids coil set, cross bow, or any scratches to the coil surface.
2. Improves weld quality, saves energy, and enhances roll longevity.
3. Ensures a continuous supply of steel strip at a speed adjustable to the production schedule.
4. Provides necessary steel strip tension control.

» Uncoiler » Pinching and leveling machine » Shear end/welder
» Accumulator » Inner deburring equipment » Computer flying saw
» Hydraulic tester » Straightenning machine » Pipe end facing and chamfering machine